YES® OB Oil-Based Lubricant 40 ml
SKU:
170608
Brand:
YES
Unit:
tk
Delivery time:
1-5 tööpäeva
Price:
10,50 €
262,50 €/L
YES® OB is a plant-oil based personal lubricant which feels luxurious, nourishing and long-lasting. Certified organic, YES® OB provides smooth lubrication for intimacy and doubles as a massage oil.
Benefits
Natural plant-oil based alternative to silicone lubricants

Long lasting - Perfect for prolonged love-making

Dual purpose intimate lubricant and massage oil

Safe for use with silicone toys

Hypoallergenic: formulated to minimise the risk of allergies

Richly nourishing, providing soothing relief

Gynaecologist recommended

Sperm Friendly – tests show no negative effects on sperm motility

Formulated for maximum lubricity and long-lasting glide

Imparts lavish and lasting lubrication

Rich velvety texture

Ideal for water play

Beneficial for skin, so no need to wash off

Chemical and preservative free

YES® OB is NOT condom compatible
Directions for use
Hold the applicator at the wide end and shake the contents down to the narrow end before insertion.

Twist off the top.

To apply, insert the narrow end of the applicator only into the vagina. You can lie down, stand or sit to insert the applicator – whichever position is most comfortable.

Once inserted, squeeze the wide end of the applicator several times to release the product high into the vagina.

When emptied, continue to squeeze the end of the applicator to withdraw it safely. Do not reuse – Risk of Contamination.

Please dispose of the applicator tube and top by recycling where possible.
Use fingers to apply product from a tube to the desired area
Ingredients: Sunflower seed oil*, Shea butter*, Sweet almond oil*, Bees wax*, Cocoa seed butter*, Vitamin E
*certified organic ingredients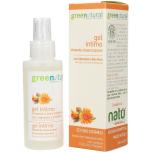 SKU:
GE0946 ,
Delivery time:
1-5 tööpäeva
13,80 €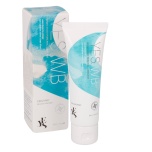 SKU:
170578 ,
Delivery time:
1-5 tööpäeva
16,90 €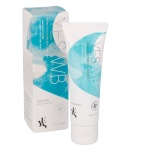 SKU:
170561 ,
Delivery time:
1-5 tööpäeva
9,70 €