Soodus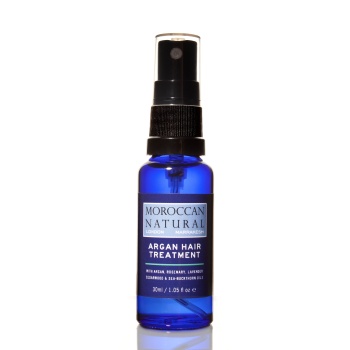 Zoom
Argan Hair Treatment 30ml
Price:
23,50 €
783,33 €/L
626,67 €/L
A perfect blend of Argan Oil, Lavender Oil, Rosemary Oil, Cedarwood Oil and Sea-Buckthorn Oil to nourish and moisturise your hair.

Helps rid your hair of dry split ends, restoring the hair to a healthy, shining condition.

Recommended for dry flaking scalp conditions (dandruff).

This blend softens the cuticle of the hair helping balance oily or dry hair.

Ideal for salon or personal use as a perfect all round hair treatment.

This product comes in a dark blue glass bottle to protect the precious oils from UV rays, it also has a spray top for easy application.

No Parabens, No artificial chemicals
---
Helps to hydrate, restores lustre and shine to hair, the natural way




High Vitamin E contents helps renew damaged hair resulting from the use of artificial chemicals, frequent colouring and styling, sun, pollution and wind




Elasticity is enhanced as the treatment penetrates the pores of the hair follicles and shaft, replenishing and nourishing dry, brittle hair




Protects and heals the damage Helps repair brittle damaged hair




Controls unmanageable hair and stops hair from frizzing




Acts as a moisturiser for the scalp to fight dandruff and dry scalp




Antioxidants help strengthen weakened strand




Lavender Oil is reported over the ages to be a scalp stimulant therefore encouraging hair growth
---
As a treatment spray on dry hair and leave for ten minutes.

If cleaning hair with chemical-free Rhassoul Clay, please shampoo twice with the clay to ensure the removal of the oily residue.

To use the Argan product as a hair dressing, spray a small amount into the palm of your hand, then rub hands together and work through hair, scrunch the ends when the hair is nearly dry. Be careful not to use too much oil as a dressing.
---
Ingredients: Organic Argan Oil (Argana Spinosa), Hippophae Rhamnoides Extract, Rosmarinus Officinalis Oil, Lavandula Angustifolia Oil, Cedrus Atlantica Bark Oil, Limonene, Geraniol