Four salts 450g
SKU:
FS450
Brand:
FOURSALTS
Unit:
tk
Delivery time:
1-5 working days
Price:
25,50 €
56,67 €/Kg
A powerful combination of alkaline salts to reduce body acidity.
Your body should be slightly alkaline to function optimally. This requires basic "fuel", which we get from food, drinking water and inhaled oxygen. When all of this works for us and we manage to balance the pH level, we increase our body's ability to get rid of toxic waste.
USEAGE: Recommended daily amount: maximum 3 times a day one teaspoon/measuring spoon (6g) mixed with a glass of clean water 1 hour before or after a meal. Do not exceed daily recommended amounts.
Alkaline salts have been independently proven by the European Food Safety Authority to contribute to normal levels of:
Energy: Energy-yielding metabolism and reduction of fatigue and exhaustion.
Electrolyte Balance: The balance of electrolytes in the body.
Blood health: Formation of red blood cells, transport of oxygen in the body, blood clotting and normal blood pressure.
Mind: Neurotransmission, nervous system, cognitive and psychological function.
Digestion: Normal function of digestive enzymes.
Cellular immunity: Immune system and protection of cells against oxidative stress.
Muscles: Muscle function, cell membranes, protein synthesis and connective tissue.
INGREDIENTS: sodium bicarbonate, potassium bicarbonate, magnesium carbonate, calcium carbonate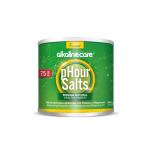 SKU:
ALK1051 ,
Delivery time:
1-5 tööpäeva
33,50 €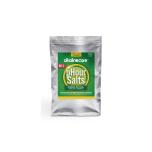 SKU:
ALK1358 ,
Delivery time:
1-5 tööpäeva
36,90 €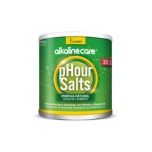 SKU:
ALK1389 ,
Delivery time:
1-5 tööpäeva
15,95 €