Soodus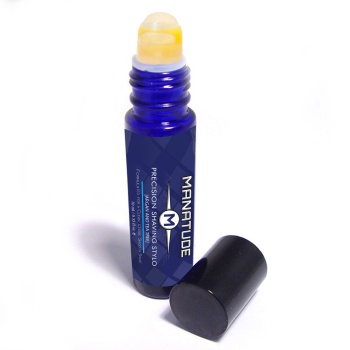 Zoom
Precision Shaving Stylo 10ml
Price:
11,50 €
1150,00 €/L
805,00 €/L
Super for styling beards, moustaches, sideburns and goatees
Shaving oil with a rollerball applicator makes this an ideal styling tool for those wanting to precisely shape their beards, moustaches, goatees or sideburns.

Organic Argan Oil promotes moisture retention which increases suppleness to reduce cuts, increases the skins metabolism and reduces inflammation. Tea Tree Oil delivers skin relief and prevents razor burn whilst Vitamin E protects the skin with antioxidants. The skin is left supple, and soft while face is smooth and clean.
Transparency gives the ability to see exactly where you are shaving

Penetrates the pores and naturally prepares the skin by softening the hair follicles for an irritation-free finish

Protective, moisturising barrier between your skin and the blade

Oils absorb into the skin leaving the skin feeling conditioned, refreshed and renewed

Gives a smooth shave

Maximum glide and slip

Does not clog the pores

Minimises post shave dryness

High in amino acids, vitamins and essential minerals providing hydration and skin protection

Invigorating and refreshing light scent
---
Wet the face and neck with warm water and massage the rollerball over the dampened area to be styled. For best results ensure your face is kept wet throughout and rinse the razor often.
---
Ingredients: Organic Argan Oil (Argana spinosa L), Sesame Seed Oil (Sesamum indicum), Tea Tree Oil (Melaleua alternifolia), Vitamin E (a-tocopherol)