Soodus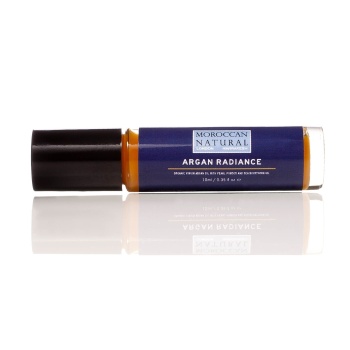 Zoom
Argan Radiance 10ml
Price:
14,50 €
1450,00 €/L
1015,00 €/L
Organic virgin Argan Oil with Pearl Powder and Sea Buckthorn Oil
Wonderful healing properties from pure Argan Oil and Sea Buckthorn Oil as well as the soothing and smoothing properties from the Pearl Powder. As we don't craft creams and lotions because of the chemicals involved, this is our delivery system of adding the coveted pearl powder to a product
---
Anti-ageing: Stimulates new skin cells, increases collagen levels that help to firm and smooth the skin and improve the skin's radiance.

Healing wounds: The same properties that have such an immense effect on the ageing process also help to heal wounds.

Acne: Again, these high doses of essential vitamins help to aid problem skin both when the acne is active and to help the scars to become less visible. It is also believed that there is an ingredient in Sea Buckthorn that kills the parasite that causes acne.

UV rays: Russian Astronauts have used Sea Buckthorn to stop UV rays from having an effect on the skin, it is also used as a skin bronzer.
---
As a regular moisturiser and aid to dull sallow skin use daily morning and night.
Apply before using a Rhassoul Clay face mask for a special treat for your skin and to help with acne prone skin.
---
Ingredients: Organic Argan Oil (Argana Spinosa), Sea Buckthorn Oil (Hippophae rhamnoides L.), Pearl Powder