Lightcatcher's heart red/pink
SKU:
SC_18125
Unit:
tk
Qty:
In Stock
This beautiful light catcher brings the magic of sunshine to life. These rainbow colored light catchers are made in Bali, Indonesia.
Material: wire and resin
Ethically supplied.
Since it is handmade, each item is unique and therefore similar products may have color, shape or other differences.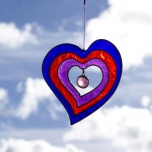 Dimensions: 19 x 11 cm
SKU:
FTLC35R ,
Qty:
In Stock
5,60 €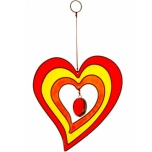 Dimensions: 17 x 11 cm
SKU:
SC_00515 ,
Qty:
In Stock
5,60 €