A.Vogel Herbamare Vegetable Stock without salt 250g
SKU:
AV1087
Brand:
A. VOGEL
Unit:
tk
Delivery time:
1-5 tööpäeva
Plantaforce is made entirely from vegetables, fresh vegetables and herbs, pure sea salt (unrefined). All ingredients come from organic farming.
Ingredients: Vegetable oil (palm*, sunflower*), yeast extract, maltodextrin* (from maize), vegetables (parsley*, onions*, carrots*, celery*, leek*), natural vegetable flavouring, chicory extract*, spices (garlic*, lovage*, mace*, curcuma*). Acidifying agent: citric acid
*Certified organic IMO SCES 004
How to Use: Dissolve 1-2 tablespoons or 2 cubes in a quart of hot water and stir.

Plantaforce ® enriches vegetable dishes, sauces, rice and pasta.
Suitable for vegetarians.
Nutritional Information 100 g

Energy kJ / kcal 1337/319

Protein 4.9 g

18.6 g carbohydrate

Lipids 25.3 g

Fiber 0.3 g

19.2 g sodium

Chloride 29.6 g

0.3 g potassium
Allergy Information

Free of: gluten, lactose, sesame, peanuts.

It contains no sodium glutamate.
Soodus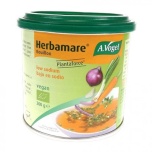 SKU:
AV1092 ,
Delivery time:
1-5 tööpäeva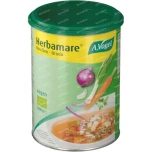 SKU:
AV1088 ,
Delivery time:
1-5 tööpäeva
25,70 €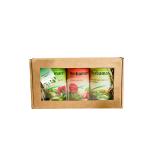 SKU:
AV4362 ,
Delivery time:
1-5 tööpäeva
15,85 €